A car battery is one of those replacement parts most vehicle owners dread replacing. Not only are they heavy, but modern electrical systems along with hard-to-access battery locations make it difficult for many to replace themselves. While the expansion of mobile mechanic services has simplified the installation process, the first step is choosing the best 12v car battery for your specific vehicle.
Most of today's fuel-powered vehicles utilize similar, lead-acid, factory-sealed AGM batteries. But, like any other replacement part, several car owners often question who makes the best car batteries. The information below should help you make an educated decision regarding what is the best battery to purchase.
Why Does a Good Auto Battery Matter?
Whether you commute to work, meander around town, or take occasional road trips, every vehicle starting requires a strong battery. The battery is responsible for providing the initial amperage needed to activate a vehicle's starter, turning over the engine, and powering the ignition system. Once the car's engine ignites, the alternator takes over, to continue powering the accessories and supporting system.
A good battery is defined as one that will hold its charge for an extended period, during cold weather conditions, and start the vehicle when required. The average life expectancy of a vehicle battery ranges from three to five years. In fact, since the average longevity of car ownership is five years, you may only have to replace your battery once before trading it in.
Additionally, a good battery shouldn't require frequent maintenance or be hooked up to a charger. It should be sealed, come with a strong warranty including a free replacement period.
How Many Types of Automotive Batteries Are There?
Consumer automotive-grade batteries are classified into a few different design groups, Lithium Ion, lead acid, and NiMh (nickel metal hydride). You can also separate a battery by its technology – with the lead-acid being the more conventional (and affordable) and Lithium Ion or NiMh being more technically advanced.
Lead-Acid Battery
The most common replacement battery is the lead-acid variant. You'll also commonly hear these batteries called calcium batteries. These types of spill-proof batteries are factory sealed, meaning they don't require consumers to add water or service them like in years past.
The 'ingredients' including distilled water and sulfuric acid make up the electrolyte and components inside the provide the 'charge' needed to create power – or cranking AMPs. Plus, the design helps to reduce corrosion on terminals, which can be the cause of many battery-related hassle situations.
Eventually, the inner acids and cells will begin to reduce their capacity to hold or maintain a charge. However, unlike their predecessors, it's not recommended to 'charge' the lead-acid, factory-sealed battery. This is due to oxygen and hydrogen gas that is produced during charging, which can result in an explosion. You can attach a jump starter to these batteries, but make sure to follow their directions.
Lithium Ion
Battery technology takes a huge leap when you introduce the next two contenders. Lithium Ion batteries are exceptionally efficient and are based on the same technology found in your car, truck, or SUV key fob. They are designed mainly for high-performance or luxury vehicles, as they weigh about half of their lead-acid counterparts.
Lithium Ion batteries are quickly becoming more common in the automotive marketplace. However, if your vehicle manufacturer does not recommend this type of upgrade, it's best to stick with the traditional battery.
NiMH Battery
Nickel metal hydride is the latest evolution with automotive batteries. They are used in hybrid vehicles, mainly for their quick ability to charge. They use a hydrogen-absorbing alloy to supply the negative electrodes, while the positive charge is supplied via nickel oxyhydroxide.
Best Car Battery Brands – 2021 Car Battery Comparison Table
It's extremely rare to find an OEM-created automotive battery. Automakers tend to trust aftermarket manufacturing specialists to outsource several commonly replaced components – like the car battery. As such, the best-rated car batteries tend to come from companies with a proven history of reliability, durability, and the ability to maintain a charge during adverse temperatures.
| | | | |
| --- | --- | --- | --- |
| Car battery make & model | Voltage | Warranty | Battery Type |
| Optima Batteries – YellowTop or RedTop Battery | 12-Volt | 36 Months | AGM Lead-Acid |
| AC Delco | 12-Volt | 36 Months | AGM Lead-Acid |
| DieHard Advanced Gold | 12-Volt | 36 Months | AGM Lead-Acid |
| Odyssey | 12-Volt | 24 Months | AGM Lead-Acid |
Top 3 Best Auto Batteries of 2021
When comparing replacement car batteries, some significantly rise above their competitors. The four batteries listed below check all the marks for being dependable, durable, and hold up against different weather conditions. You'll be able to find most of these batteries at Advance Auto or other nationwide auto parts stores.
Optima Batteries – Yellow or RedTop
You simply can't go wrong with Optima Batteries. This company has established a strong reputation for creating maintenance-free, lead-acid batteries, with exceptional ability to hold up to extreme temperatures. Their products are made for consumer, commercial, and military applications.
There are two 'styles' – the YellowTop – which is exceptional for trucks or vehicles with large amperage requirements. The Optima RedTop is better suited for those living in cold-weather climates or those who drive their vehicles off-road frequently. These batteries have recharging capability - up to 300 cycles which is an industry high.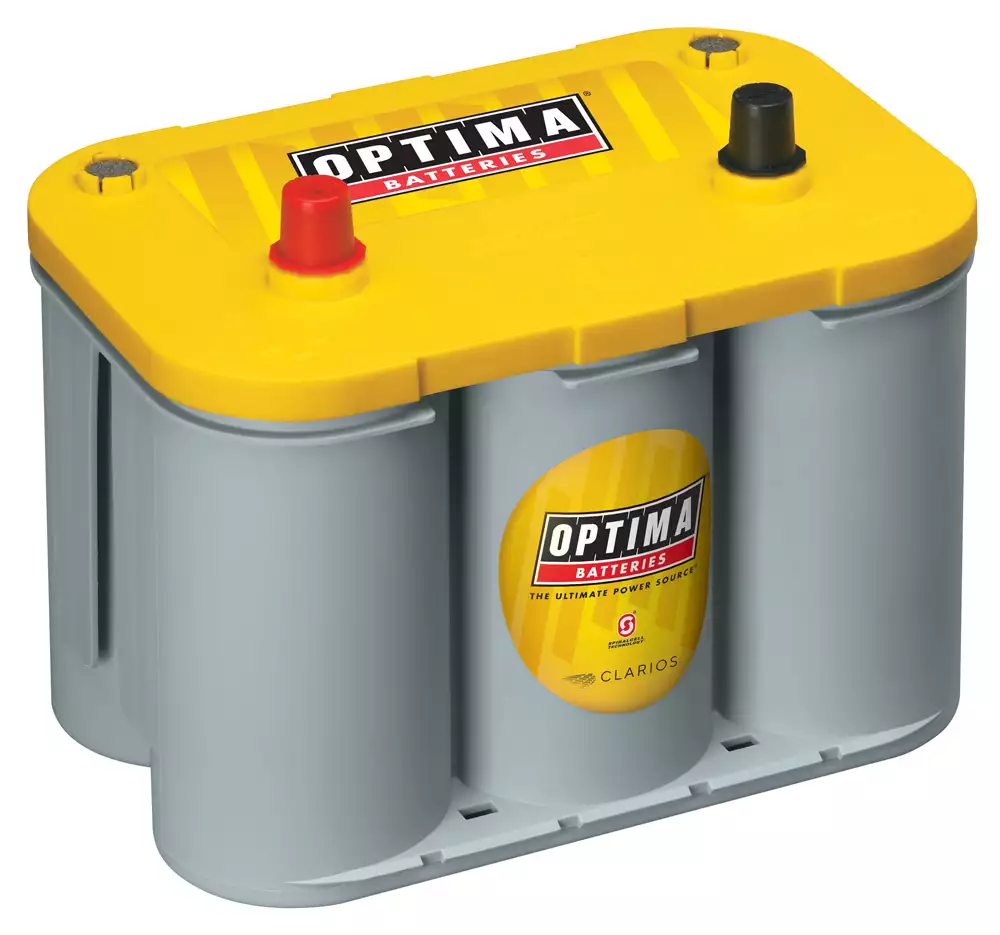 Pros
Cons

Extremely Durable
Handles Cold and Hot Weather Very Well
Dependable 36-month warranty

One of the more expensive aftermarket replacement batteries
Can Be Hard to Find at Retail Stores
AC Delco
AC Delco has been a household brand name – especially for those with GM vehicles. They are mainly known for their automotive belts, hoses, and replacement batteries like the 94RAGM. This battery offers a good bang for the buck for car owners, manufactured with premium-grade materials that helps support their 36-month warranty. Its diversity of applications – ranging from two-door coupes to pick-ups makes it on our top 3 for car batteries in 2021.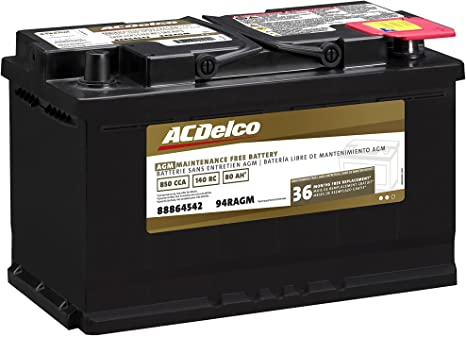 Pros
Cons

Exceptional cranking power
Maintenance Free
Easy to find at most auto parts stores

Longer time to install
Among higher priced batteries
DieHard
The original DieHard batteries were found at Sears retail stores and debuted in 1967. Over the years, ownership may have changed, but their dedication to producing quality-built automotive and marine batteries has never waivered.
Like its competitors above, DieHard manufacturers many sizes or groups of batteries for cars, trucks, and SUVs. Arguably their best attribute is their vibration resistance technology, simplicity of installation, and maintenance-free operation. They're also among the best hot weather batteries on the market today.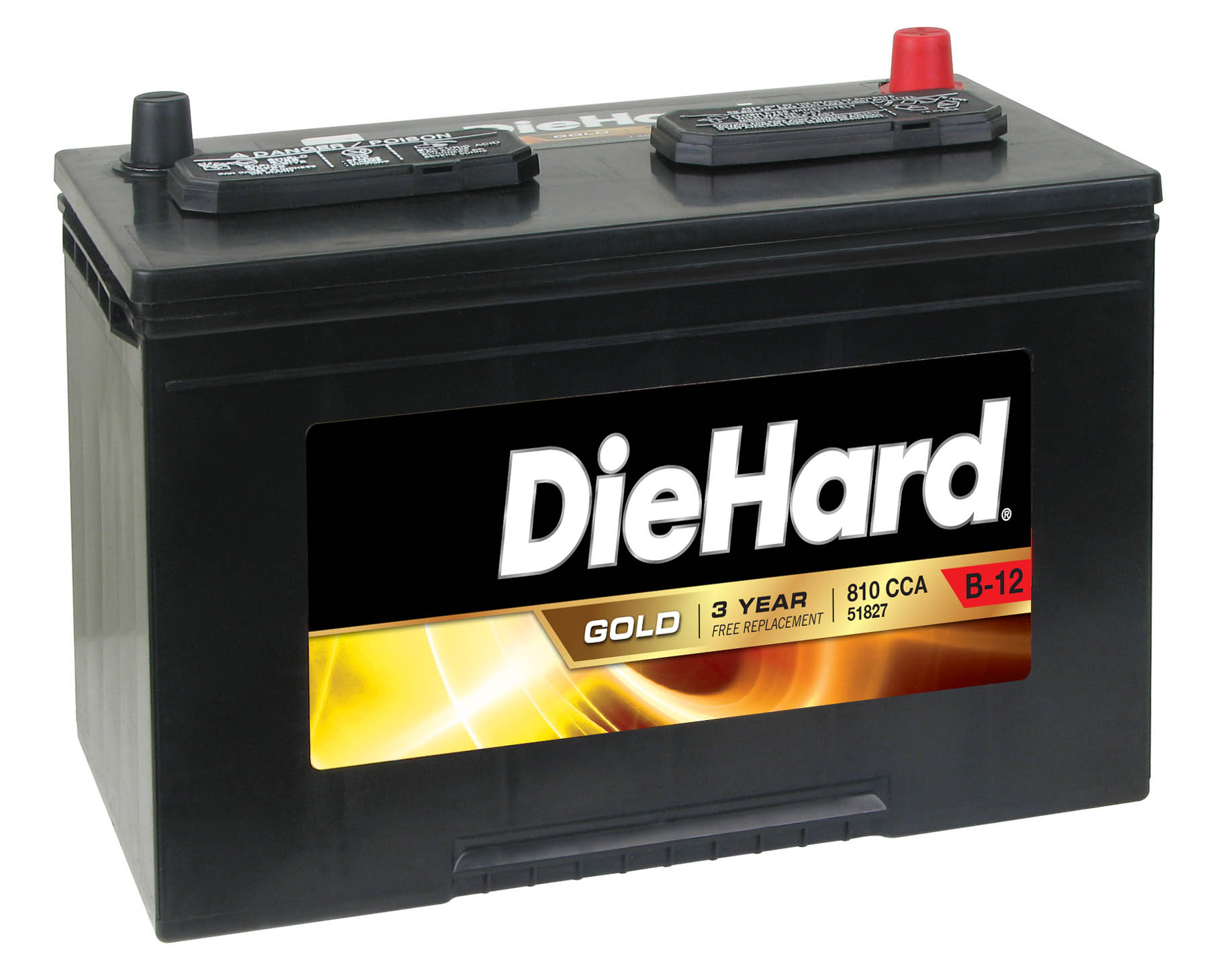 Pros
Cons

Easy to Install
Diverse Line-Up and Hot Weather Starting
More affordable than premium competitors

Some vehicles have fitment issues
Not the best in cold weather
Honorable Mention – Odyssey Battery
If you're looking for the best value in replacement car batteries for 2021, consider the Odyssey brand. These replacement automotive batteries can be up to 50% off the three competitors listed above. While it only comes with a 24-month warranty, an Odyssey Battery is a good choice for an older vehicle that might be on its last miles or one you intend on trading in sooner than later. Plus, these guys offer a good replacement warranty.
3 Tips on Choosing the Best Car Battery
If you have a Honda, Nissan, Toyota, or another common production car, buying a replacement car battery is becoming more difficult than in years past. This is mainly due to the technical specs, different groups, or sizes of batteries that are unique for specific models. However, there are a few important tips that will help you save time, purchase the correct battery, and can save money.
Tip #1 – Understand the Important Specs - Group, CCA, and Application
A car battery is classified with a few important specs. The first step is knowing what these specs mean. Here are three common terms that all vehicle owners should know before they shop.
Group: The first 'number' you'll see at the store are group numbers. These are classified by the Battery Council International and describe the dimensions, locations of the terminals, and the type of battery for a specific year, make, and model vehicles. This is the first item you should know. To determine the correct battery for your vehicle, you can look it up in the owner's manual, or contact your local dealership service department.
Cold Cranking Amps (CCA): The other important spec you should understand is the cold cranking amps. This number refers to the number of amps the battery can when the temperatures fall below zero degrees Fahrenheit. One term that is often associated with CCA is reserve capacity. However, this is typically reserved for marine batteries or deep cycle batteries.
Battery Application: The final spec you should know about conventional batteries is their application. Some batteries are designed for marine, off-road, heavy-duty trucks, and consumer cars, trucks, and SUVs. Make sure to verify this before purchasing the battery.
Tip #2 – Verify the Warranty
The second tip on our list is to verify the battery warranty with your retailer. While there are specific manufacturer-based warranties, some retailers will have specific requirements of the customer to honor the warranty. Additionally, some battery retailers offer free replacement of a new battery, while others will pro-rate their refunds based on the longevity of the battery. Just make sure to verify these items before you purchase.
Tip #3 – Don't Choose the Cheapest Option
When it comes to car batteries, you truly get what you pay for. The cheapest option is typically the one that is less reliable than competitors. If you live in cold or hot weather climates, it's better to spend a few extra dollars on a high-quality, low-maintenance battery with strong cold weather cranking amps and a solid warranty. There is nothing worse than being stranded in a winter storm with a car that will not start - especially without jumper cables.
Additionally, be careful where you purchase a replacement 12-volt battery. While it might be attractive to buy through Amazon or a big box store, it's best to purchase from an established auto parts store. Not only do they have a buying guide on-site, that will give you details about the battery life, lifespan, and cranking power, but they will typically have the best warranties.
Quiker's Car Battery Replacement Service
Automotive batteries can be extremely tricky to install. Not just that, but some manufactures have specific standards and procedures that must be followed to reduce the potential of electrical or computer-specific damage. While some mechanical jobs are DIY, it's best to defer to the experience and professionalism of a proven mobile mechanic.
Quiker offers convenient and affordable battery replacement services for cars, trucks, and SUVs. The process is simple. First, verify what type of replacement battery you need, and purchase one from a retail location near you that is trustworthy and offers a trouble-free warranty. Second, contact the team at Quiker to set up your mobile car battery replacement – at a time and location that fits your schedule best. Finally, sit back and relax while our ASE-certified master mechanics handle the job.
If your daily driver, collector car, or pick-up has a dead battery, or you're experiencing cranking issues, contact the team at Quiker and we'll be happy to replace it for you.